Good news for anyone who loves grilling season: it's almost here! That's right, after what felt like an endless amount of snow and rain (and waiting) the first big cookout of the year is just days away.
If you're hosting a Memorial Day barbecue then the odds are good that you've started thinking about all of the things that you have to do to get ready. Clean the grill, plan your menu, stock up on paper plates and plastic cutlery — it doesn't take long for the to-do list to grow.
One thing that should be easy, but always slows me down on the day of a cookout, is marinating chicken. It seems simple enough (toss some ingredients in a large, zip-top bag and refrigerate for a few hours) but it always leaves me with lots of ingredients to measure, dishes to wash and countertop surfaces to sanitize.
Luckily, you can tackle this task weeks in advance by marinating your chicken now. (Really!) All you have to do is pop the zip-top bag of chicken and marinade in the freezer instead of the refrigerator; it will stay fresh for up to a month. Just remember to put your frozen chicken (zip-top bag and all) in the refrigerator the night before your barbecue so that it has time to thaw completely. We've even got five tasty recipes, straight from the pros at Food Network Kitchen, to get you started.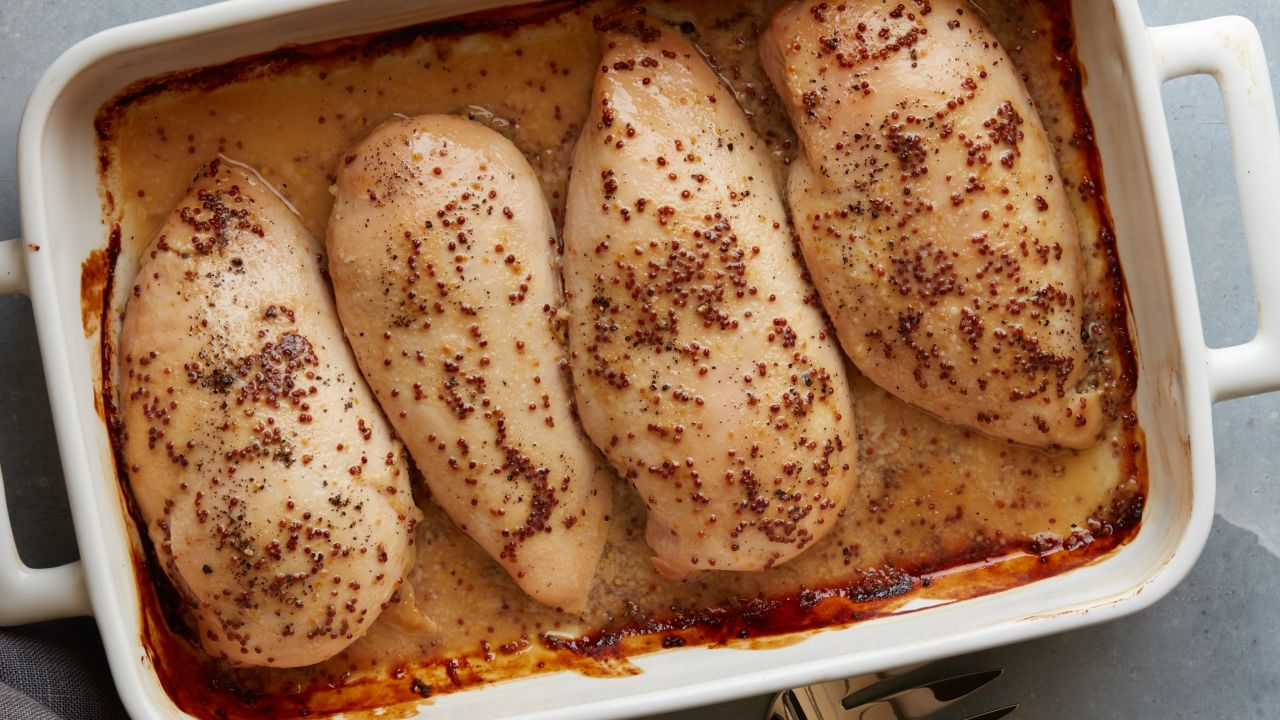 This key to this sweet and tangy marinade is whole-grain mustard. The seeds take the flavor up a notch and perfectly balance out the sweetness of the honey.
It's hard to top a good, old-fashioned barbecue marinade — and this simple recipe beats the bottled, store-bought stuff any day. Make a double batch; it's that good!
This garlicky marinade boasts lots of bright flavor, thanks to fresh lemon zest and parsley. It's a great choice with chicken breast but can also stand up to more flavorful pieces of chicken, like the thigh.
Who knew that homemade teriyaki was so simple to make? Added bonus: making your own means no preservatives, artificial flavors or colors.
Looking for a way to change things up? The warm, fragrant spices in garam masala and curry powder give this marinade a flavor that's anything but ordinary — yet perfect with all your favorite cookout side dishes.
Related Memorial Day content:
The best way to cook a steak without a grill
Forget the buns – grill these meaty mains for Memorial Day instead